How do I manage my subscription?
To manage a subscription, first visit the account page found by clicking the "Account" text in the top right corner of the home page: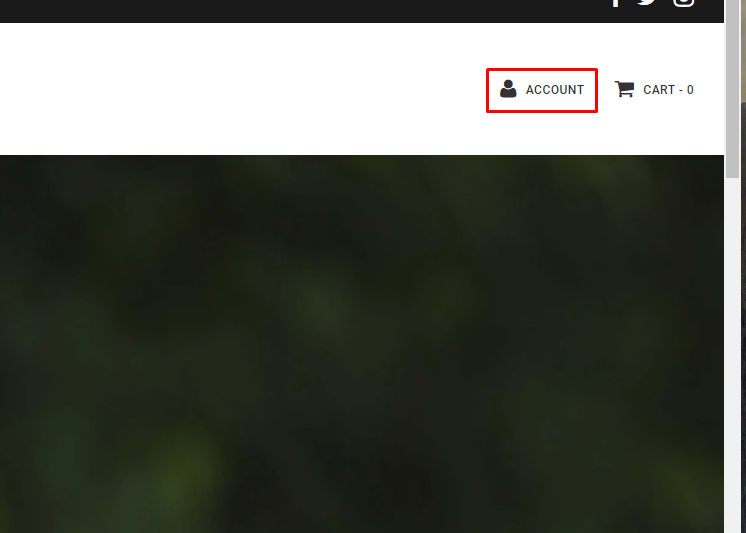 If you have not yet logged in to our new one time password login, you will be prompted to enter your email for a code: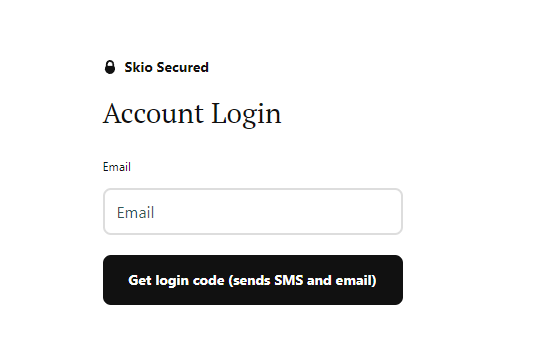 Once you have received the code and logged in, you can view all subscription management options for each subscription you have: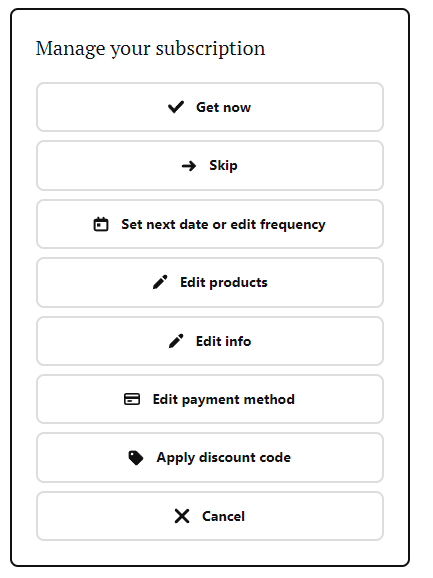 The Get now button will allow you to send out a new shipment early, and will reschedule the next shipment according to the shipping frequency you have set for your subscription.
The Skip button will skip the specified amount of time chosen in the pop up that follows, or allow you to gift your next subscription order.
The Set next date or edit frequency button will allow you to set a new next ship date or change the frequency of shipments on your subscription. To use a more specific delivery frequency, check the "Use custom interval" box to see more options. You can check your current next charge date and delivery frequency in the top right and top left respectively of the current subscription window you are looking at, above the subscription options and product list.
The Edit products button will allow you to add or remove products to your subscription. This will take you to a new page showing your current products and products that are available to be added to your subscription: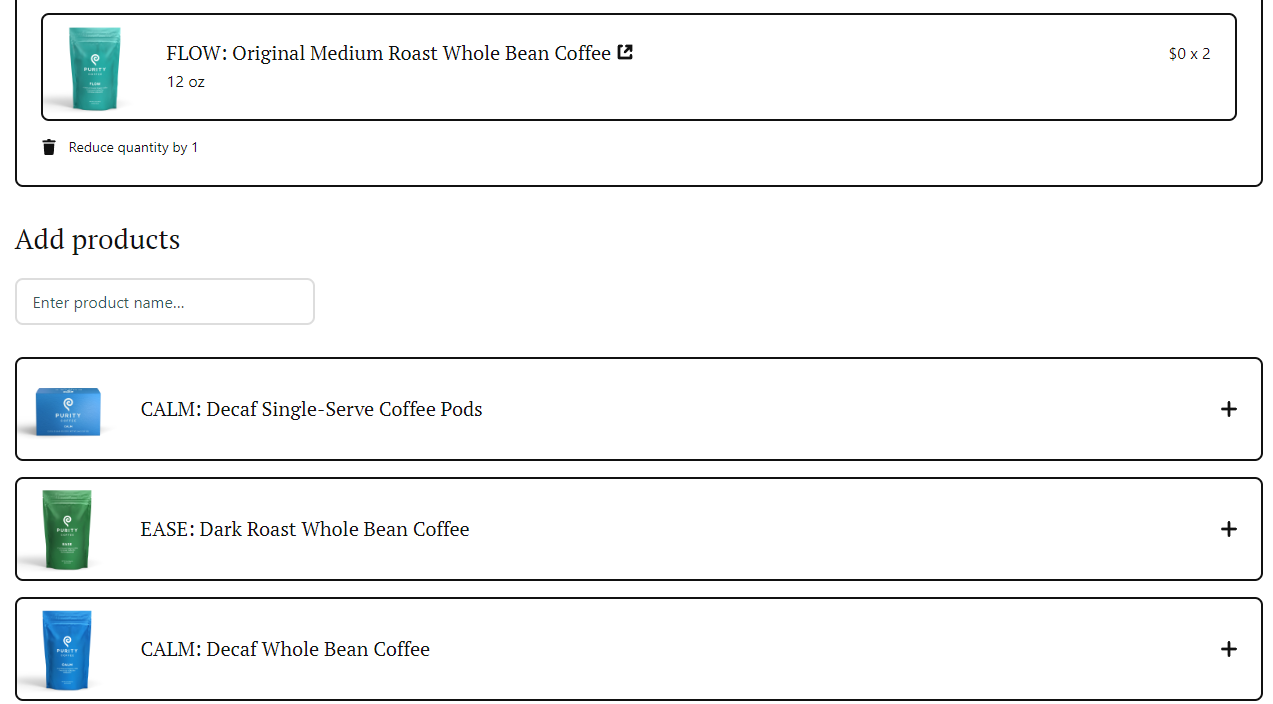 You can reduce the quantity of an item by clicking the trash icon underneath it. To increase the quantity of an item, you will need to add it again from the list of products below. Be sure to click the green "Save" button at the top when you are done editing products.
The Edit info button will allow you to update your account information and the payment method and shipping address of your subscription. Both the Edit payment method button here and in the main subscription options will bring up a small pop up confirming you would like to update your payment method via a secure email. Once confirmed, you will receive an email at the email attached to your subscription allowing you to securely update your payment method for your subscription.
The Apply discount code button allows you to apply any subscription applicable discount code to your next subscription order. Note that not all discount codes may be applicable to subscriptions.
The Cancel button will cancel your subscription, but it can be reactivated at any time in case you just need to pause it for an unknown amount of time and would prefer this option to setting a new ship date.
If you need any assistance with managing your subscription, you can reach us by email at support@puritycoffee.com or by filling out the contact form on the Contact Us page.
---
---