How do I redeem my rewards points?
If you are logged in, you can find a bubble with a gift box in the bottom right corner of any page: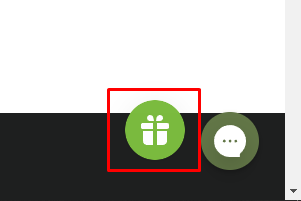 Clicking on this bubble will bring up information about rewards. Scroll until you see the "Ways to redeem" text: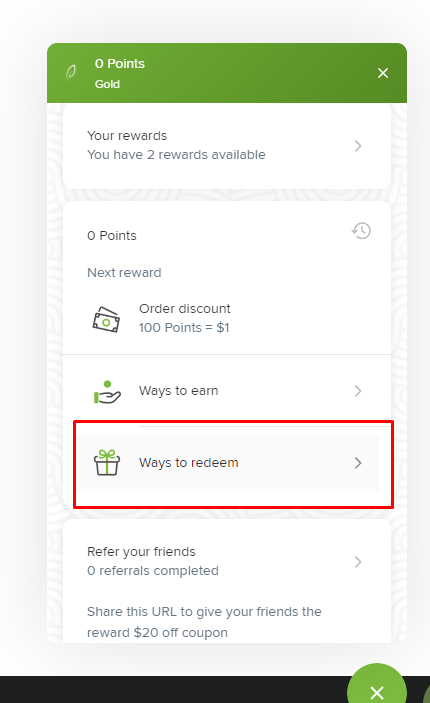 Click this text to be taken to the next step, where you can see your current point total various redeem buttons if you have sufficient points. Find the option titled "Order discount" and click it to bring up a slider that will allow you to change the discount amount in increments of 100 points ($1) value. Once you've selected the discount amount you want, click the "Redeem" button again to create a coupon code worth the amount chosen. This code will be given within the rewards interface and sent to you via email.
Once a code is created, you can use it at checkout to discount your order based on the amount of points used. Note that this cannot be combined with other discounts. Additionally, not all discounts will be applicable to subscription orders. If you are wanting to apply your points to a subscription, you will need to select one of the coupon options mentioning subscriptions.
If you need any assistance with redeeming your points, you can reach us by email at support@puritycoffee.com or by filling out the contact form on the Contact Us page.
---
---